RusselSmith Partners Roboze to Introduce Industrial 3D Printing in West Africa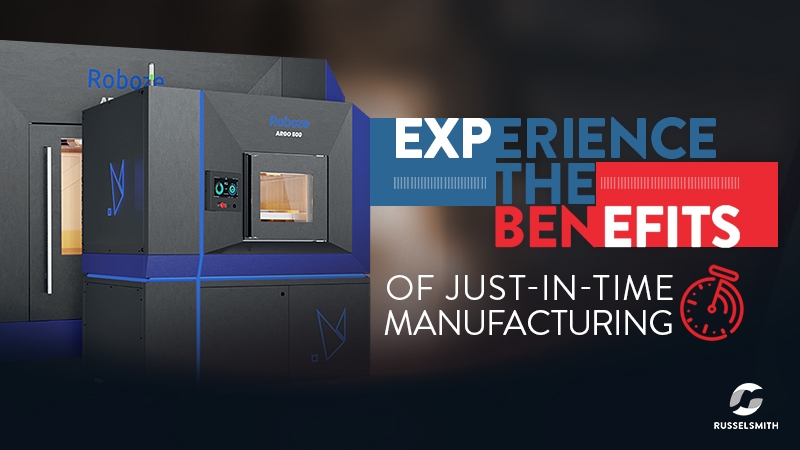 RusselSmith has teamed up with Roboze, a leading provider of industrial 3D printing systems, to introduce non-metallic additive manufacturing to the West African region, starting in Nigeria. By choosing Roboze technology and joining the Roboze 3D Parts Network, the Company aims to create the first Smart Manufacturing Solution Centre in West Africa.
"We are excited to introduce industrial 3D printing to the Nigerian market by joining the Roboze 3D Parts Network," says Kayode Adeleke, CEO of RusselSmith. "This innovative just-in-time manufacturing solution allows our customers to replicate and replace hard-to-obtain OEM parts locally in a fraction of the time that it takes to source and ship them, thereby reducing costs, improving uptime and optimising their supply chain."
Roboze 3D Parts is an on-demand additive manufacturing service with a strong focus on realising designs in harsh environments and solving difficult engineering challenges with high-precision parts and extreme performance. The service is provided through a network of specialised additive manufacturing centres, relocated worldwide, and using Roboze ARGO Production technology to ensure consistency and excellent results.
"Delivering business value to the complex and regulated Energy value chain might seem daunting to many, however, Roboze has taken systematic steps to progress the digital supply chain vision in the Energy sector. We led the API 20T standardization committee and successfully qualified several components for valves, pumps or turbines for large international operators, service companies and OEMS. Roboze empowers the local content and shares its technical knowledge of advanced additive manufacturing with global partners and local leading companies such as RusselSmith in Nigeria. Together we intend to lead the on-demand spare parts manufacturing and help many local operators save schedule and cost." said Arash Shadravan, Roboze Energy Business Development Manager.