EFFECTIVE INSPECTION AND MAINTENANCE SOLUTIONS FOR OIL & GAS PIPELINES
Failures in pipelines usually result in incidents that can have devastating impacts on life, reputation, production and the environment.
RusselSmith's Pipeline Integrity Management solutions help operators to maintain their pipelines and ensure that they are fit for purpose in a safe and cost-effective manner. Our inspection and maintenance solutions comply with the latest regulations and standards and ensure operational integrity.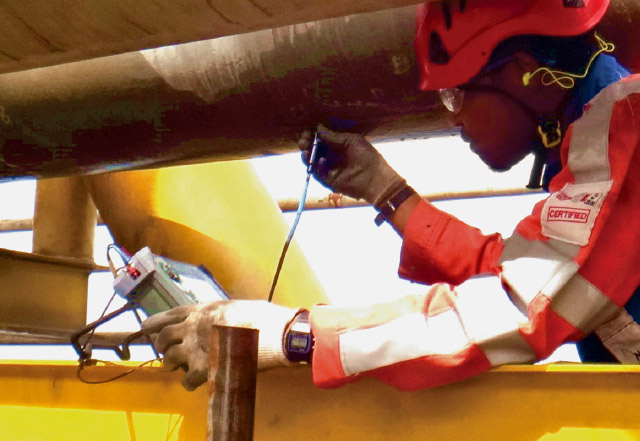 Our Pipeline Integrity Management Services include the following:
Long Range Ultrasonic Test (LRUT) / Guided Wave Ultrasonic Testing (GWUT)
Non-Contact Magnetometry (NCM) Method for Inspecting Buried Pipelines
Onshore or Subsea, Without Excavation.
Digital Radiography
AUT
Phased Array Ultrasonic Testing
Pulsed Eddy Current (PEC) Testing
Flange Management
Pipeline Repairs
Reduce Risk, Maintain Compliance
Our Pipeline Integrity Management solutions offer the following benefits:
They provide insight into the state of your pipelines
Identification and analysis of actual and potential events that can result in pipeline transport incidents
Effective implementation of risk reduction measures
Reduction of maintenance costs due to better planning and maintenance
Compliance with regulatory requirements
Subscribe to Innova Magazine
Subscribe to Innova, RusselSmith's online magazine, for company updates, industry and technology news and much more.