ADVANCED & CONVENTIONAL NDT INSPECTION SERVICES
Our specialist Non-Destructive Testing solutions are designed to ensure the reliability of your oilfield assets.
Our knowledge and extensive experience in inspection projects, coupled with our access to advanced NDT technologies, ensures that our customers always have access to the right advice and the best solutions for the job, no matter how demanding the task may be.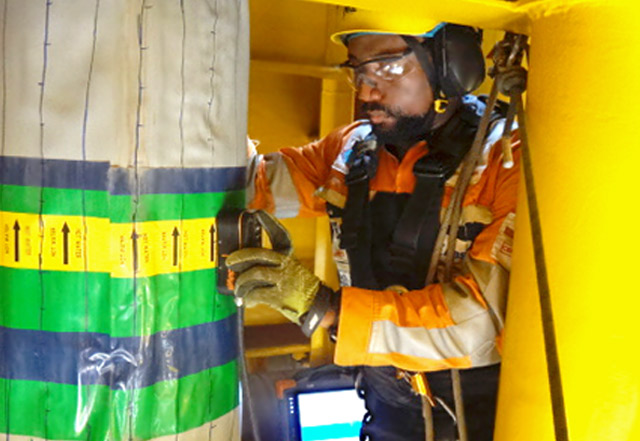 Conventional NDT Solutions
Our conventional NDT inspection methods include the following:
Ultrasonic Testing
Eddy Current Testing
Magnetic Particle Inspection (MPI)
Visual Inspection
Cathodic Protection
Thermography
Dye Penetrant Testing
Borescope
Advanced NDT Solutions
We offer the following advanced NDT inspection solutions:
Digital Radiography
AUT
Alternating Current Field Measurement (ACFM)
Magnetic Flux Leakage (MFL)
Solutions for Corrosion Under Inspection (CUI)
Phased Array Ultrasonic Testing (PAUT)
Pulsed Eddy Current (PEC) Testing
Internal Rotary Inspection System (IRIS)
Subscribe to Innova Magazine
Subscribe to Innova, RusselSmith's online magazine, for company updates, industry and technology news and much more.