RusselSmith Will Be at the 2022 NOG Conference and Exhibition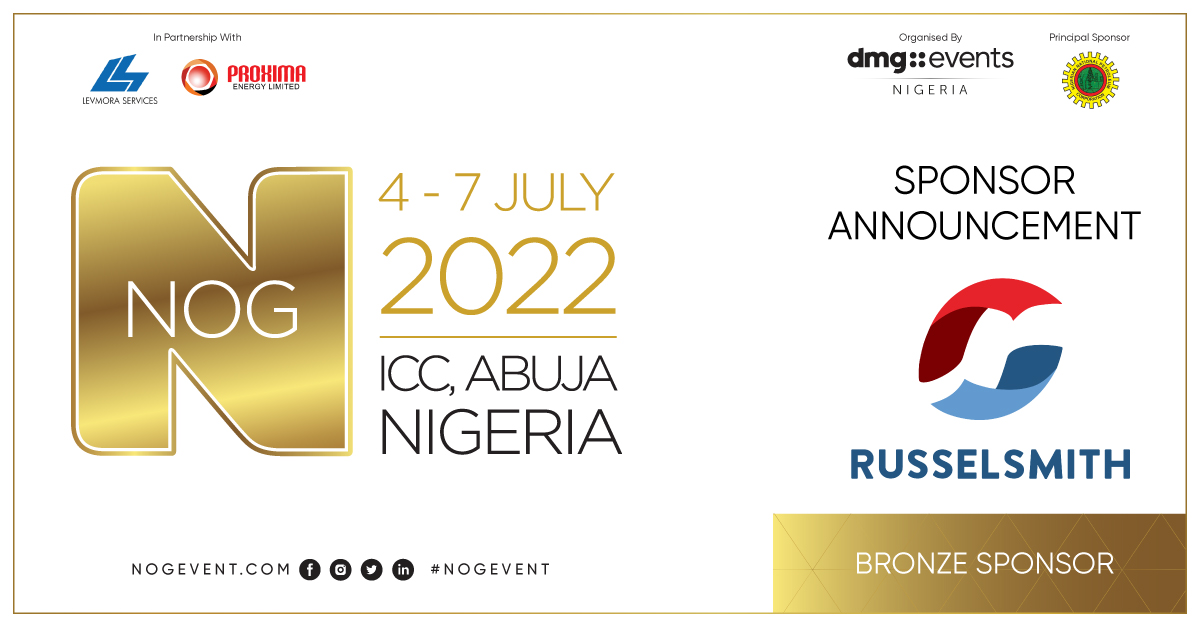 RusselSmith will be participating in the 2022 edition of the Nigeria Oil & Gas Conference & Exhibition, holding at the International Conference Centre, Abuja, from 4 – 7 July 2022.
This year's edition of the event will focus on strategies to be employed by the government and private sector leaders to navigate the emerging business environment – helping to set Nigeria's energy agenda for the next 12 months and beyond.
As an exhibitor and one of the sponsors of the NOG event, RusselSmith will be showcasing its full range of innovative and field-proven technologies designed to support and enhance oil and gas operations.
These technologies include the Underwater Robotic Pipeline Repair solution, Non-Contact Magnetometric Inspection technology for buried subsea and onshore pipelines, Drilling and Well Optimisation technologies, Drone Inspection solutions, and Modular Gas-to-Liquid Technology offering, among others.
The RusselSmith Team and OEM partners will be available for enquiries and demonstrations at Stand E120, and we look forward to meeting our valued stakeholders and exploring new business opportunities.