PROFESSIONAL DRONE INSPECTION, SURVEY AND MONITORING SOLUTIONS
With our drone inspection and survey solutions, there are no hard-to-reach areas.
Accessing and carrying out inspections in hard-to-reach areas usually involves a lot of planning, safety risks and expensive processes such as shutdowns. RusselSmith's drone solutions reduce the complexity of inspections at height and in confined spaces, allowing you to achieve your objectives in a safe and cost-effective manner.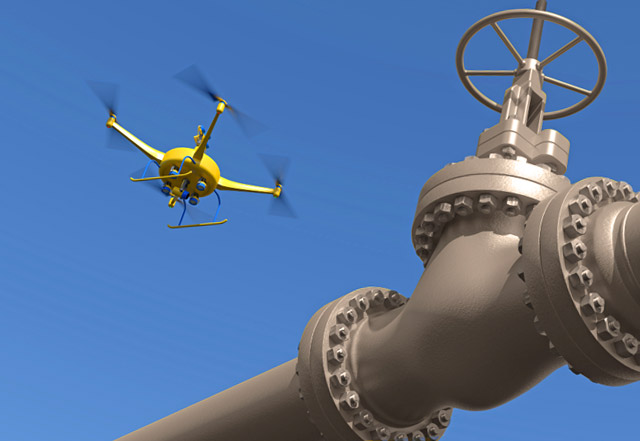 Safe & Efficient Drone Solutions
Our UAV Inspection & Survey Services offer you the opportunity to inspect your assets in areas that are usually deemed dangerous or inaccessible.
Our operations are carried out safely and efficiently using state-of-the-art unmanned aerial vehicles (UAVs) – also called drones, implementing proven systems and procedures from commercial aviation into our operations to ensure incident-free operations.
Our drone services offer four distinct advantages; Increased Safety, Higher Efficiency, Reliability and Cost Savings.
Our drone services include the following:
Visual & Thermal Inspections of Onshore or Offshore Structures

Confined Space Inspections (Tanks, Tunnels, etc.)

Gas Leak Detection

Drone Mapping

Laser Scanning & 3D Modelling

Drone Security Support & Pipeline Right-of-Way Monitoring

Subscribe to Innova Magazine
Subscribe to Innova, RusselSmith's online magazine, for company updates, industry and technology news and much more.