RusselSmith and AM Chronicle Forge Strategic Marketing Partnership in Additive Manufacturing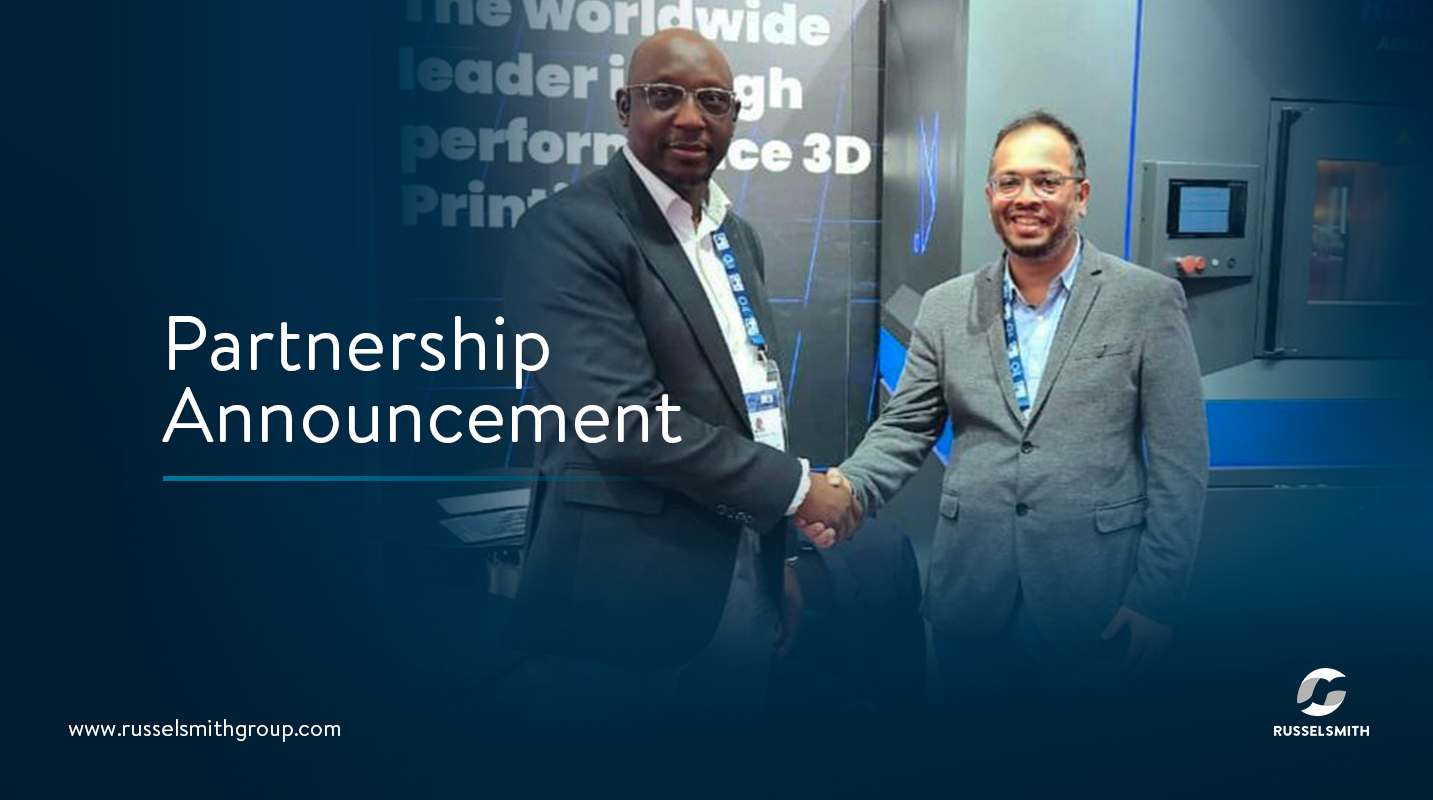 RusselSmith, a leading provider of Integrated Energy Solutions in West Africa, and AM Chronicle, a prominent platform dedicated to promoting Additive Manufacturing (AM) technology, are pleased to announce a strategic marketing partnership that is aimed at advancing the Additive Manufacturing Industry.
The collaboration between RusselSmith and AM Chronicle is founded on a shared commitment towards the growth and development of Additive Manufacturing in West Africa, and Africa at large.
By joining forces, RusselSmith and AM Chronicle aim to foster innovation, facilitate knowledge exchange, and promote collaboration within the Additive Manufacturing ecosystem in Africa. This partnership represents a significant step forward in the promotion and development of cutting-edge Additive Manufacturing solutions in the region.
"We are excited about the opportunities that this partnership presents for both our organizations and the entire Additive Manufacturing community. As a pioneer of industrial 3D printing in Nigeria, our vision is that of an Africa where companies have access to rapid and on-demand local manufacturing, to enable them reduce inefficiencies in the supply chain by producing fully functional parts in sustainable ways, to support research and development, and to spur economic growth. Together with AM Chronicle, we will drive progress and innovation in this dynamic field," said Effiong Okwong, Vice President at RusselSmith.
"We are delighted to collaborate with RusselSmith, a renowned West African energy industry leader, to advance Additive Manufacturing in the region. This partnership signifies our commitment to promoting technological advancements that will drive economic growth and sustainability," added Aditya Chandavarkar, Managing Editor and Co-Founder at AM Chronicle.