IMPORTANT NOTICE: COVID-19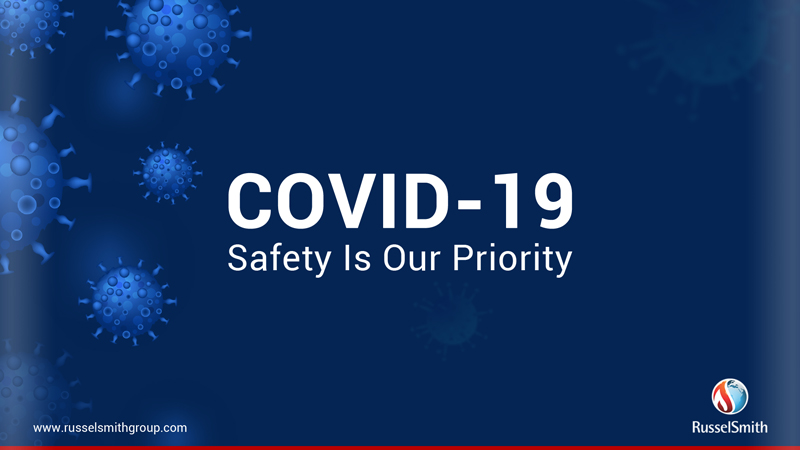 Dear Stakeholders,
The COVID-19 pandemic continues to affect business operations around the world, and the Federal and State Governments in Nigeria have taken sweeping actions to curtail the spread of the virus. Such actions include prohibiting large gatherings and restricting movement in certain areas.
For us at RusselSmith, the safety and wellbeing of our employees, customers, vendors, and other stakeholders come first, and as a responsible organization, we have taken steps to comply fully with official directives and safety measures related to the COVID-19 situation.
We initiated a temporary shutdown of our physical offices, effective 27 March 2020, and proceeded to work remotely. We will continue to monitor the situation as it unfolds and will keep you informed of any changes.
Rest assured that our services remain fully accessible and we can always be reached through the following official channels:
Email: info@russelsmithgroup.com
Website: www.russelsmithgroup.com
Social media: LinkedIn, Facebook & Twitter
Please remember to follow the Five Steps recommended by the World Health Organization to protect yourself and help stop the spread of the Corona Virus:
HANDS- Wash them often
ELBOW- Cough into it
FACE- Don't touch it
DISTANCE- Keep a safe distance
FEEL- If you feel unwell, stay home and contact your local health authorities
We encourage all our stakeholders and the general public to remain socially responsible and follow Government directives to help stop the spread of COVID-19 and to stay informed by checking for the latest credible information and guidelines from the World Health Organization (WHO), the Federal Ministry of Health (FMOH) and the Nigeria Centre for Disease Control (NCDC).
Thank you.
Management