Localized Manufacturing in West Africa: The Industrial 3D Printing Advantage
430
430 people viewed this event.
We invite you to join us in a discussion with our partner, Roboze, about the benefits of Industrial 3D Printing for the Energy Industry in West Africa.
RusselSmith, in partnership with Roboze, is taking the lead in making industrial 3D printing available in Nigeria, and building the foundation for a digital supply chain in West Africa.
Our innovative just-in-time manufacturing solution enables our customers to replace hard-to-obtain OEM parts in a fraction of the time that it would take to procure and ship such parts, in addition to also being able to quickly manufacture custom-designed parts locally, thus reducing costs, improving uptime, and optimizing their supply chain.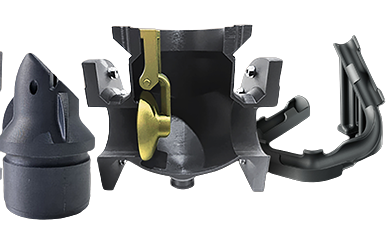 During the webinar we will explore ways in which this technology can be used to create accurate, lightweight, and durable parts that are resistant to harsh environments. We will also examine real-world examples of how this technology is currently being used in the Energy Industry to optimize production and increase efficiency.
You will hear from industry experts who will share knowledge and insights on the use of Non-metallic 3D Printing in the energy industry, providing valuable information that will help you make informed decisions about adopting this technology for your organization.
This 3D printing webinar will be broadcast live and will conclude with an interactive Q&A section with the speakers.
** This online event has ended.