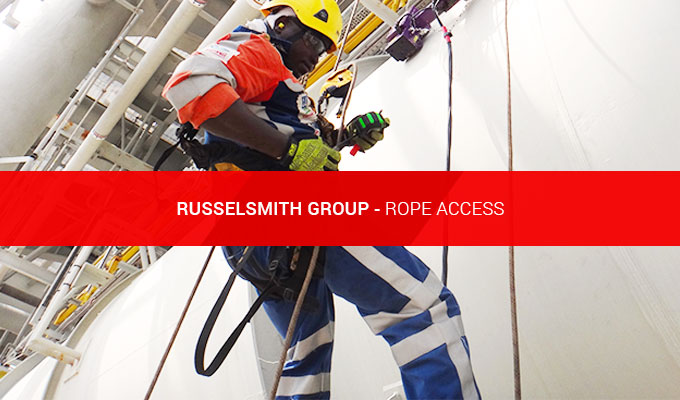 We strive arduously to help our customers achieve operational excellence and maximum asset performance while minimizing cost and maintaining the highest safety and environmental standards.
Where height or difficult access presents a problem, rope access can often prove to be the perfect solution, and it is the simplicity of the method that stuns so many people when they see it in action for the first time.
Other access solutions require a large ground area to operate from, or machinery set high which may be environmentally-unfriendly and involves risk to security. Rope access requires no such facilities, poses no such problems and above all, offers a proven safe system.
RusselSmith specializes in accessing and carrying out work in difficult to access areas that would otherwise absorb a disproportionate amount of money to complete using traditional access means.
Our Rope Access technique is a cost effective alternative to the traditional means of access such as scaffold.