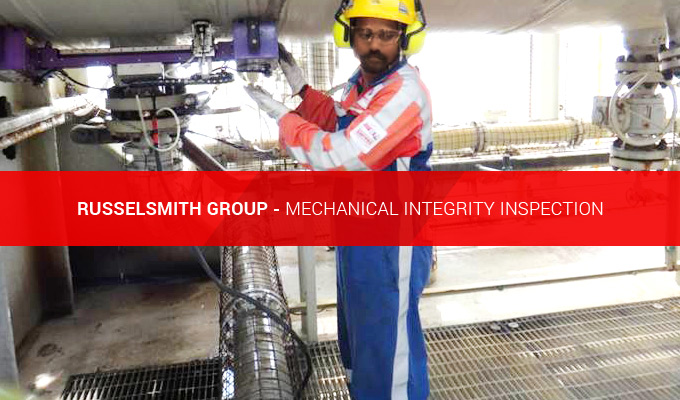 The complex nature of today' structures requires great reliability in each component or material to ensure trouble-free service and above all, safety.
As a result of external factors and use, offshore and onshore facilities may experience material failures like corrosion, wall loss, mechanical integrity anomalies, stress and strain during their service life. These effects are potentially dangerous and can result in unplanned shutdowns.
RusselSmith's Mechanical Integrity Inspection Services ensure that assets are maintained in top condition and that they function optimally.
Our  Mechanical Integrity Inspection Services include:
Non-Destructive Testing Services
Ultrasonic Testing
Magnetic Particle Inspection
Visual Inspection
Dye Penetrant Inspection
Eddy Current Testing
Radiography
Cathodic Protection
Thermography
Borescope Inspection
Corrosion Mapping
API Inspection
Vessel Inspection
Storage Tank Inspection
Advanced NDT Services
Phased Array Ultrasonic Testing
Time of Flight Diffraction(TOFD), for High-precision Weld Inspection
Internal Rotary Inspection System(IRIS) for Pipes and Tubing
Remote Field Eddy Current Testing(RFT)
Alternating Current Field Measurement(ACFM)
Magnetic Flux Leakage(MFL)
In-situ Metallography
Digital Radiography
Pulsed Eddy Current(PEC) Test