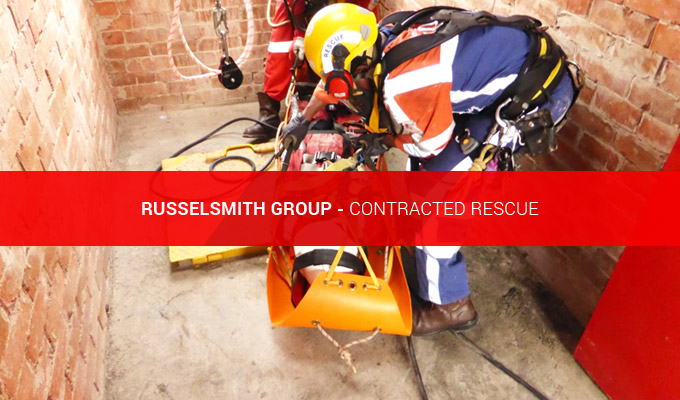 RusselSmith recognizes the need to provide the oil & gas industry with an alternative to meet all safety and facility rescue needs.
In recent times, the Oil & Gas Industry has been faced with an aging workforce tasked with the added responsibility of workers performing secondary duties in the capacity of first responder.
To add to this, overtime costs to employ skilled tradespeople to perform confined space attendant or rescue duties is no longer cost-effective.
At RusselSmith, we help reduce our customers' costs by providing full contracted rescue services to meet their needs. Our Rescue Coordinators and Technicians have collectively logged thousands of hours of rescue operations.
RusselSmith's Contracted Rescue Services include:
Confined Space Entry
Emergency Response
First Aid
Our Contracted Rescue Services are applicable in:
Petrochemical Refineries
Offshore Oil & Gas
Pulp & Paper

4. Power Generation
5. Shipyards
6. General Contractors Construction